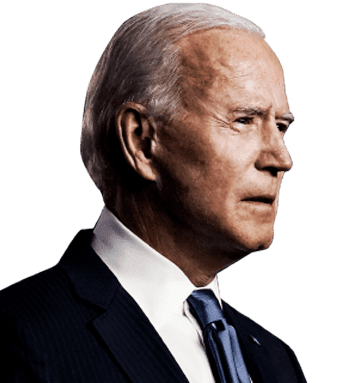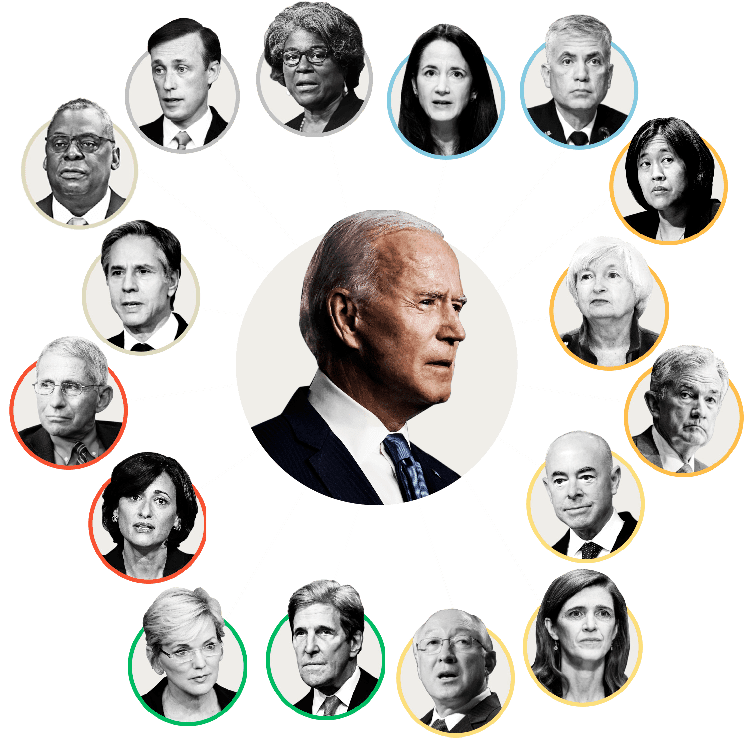 The Biden Power Map
An interactive guide to key players across seven foreign-policy priorities
Published April 30, 2021 and updated through August 20, 2021
To mark President Biden's 100th day in office, FP Analytics launched the Biden Power Map, which provides FP Insiders with an interactive, analytical breakdown of the key players in the Biden administration across seven core U.S. foreign policy priorities. These pressing issues—which include climate change, the COVID-19 pandemic response, cyber and technology, economic competitiveness, "Forever Wars" and the Middle East, immigration and asylum, and nuclear proliferation—formed the foundation of President Biden's campaign platform and have been the focus of major initiatives launched by the administration within its first 100 days.
The Power Map provides summary analysis of Biden's articulated policy positions and the challenges confronting the administration in each of these areas. It includes a breakdown of the main power players across the foreign policy apparatus based on their relevancy to each priority and level of influence. Profiles of cabinet officials and other appointees detail these individuals' policy positions and connections within the public and private sectors. Background information illuminates how their former positions and experience could influence their decision-making and affect the trajectory of President Biden's foreign policy agenda. Supporting staff are also identified, as they are critical personnel charged with realizing President Biden's foreign-policy goals.
With domestic concerns, transnational threats, and geopolitical tensions shaping policy, FP Analytics' Biden Power Map is a powerful tool for businesses, government officials, and others seeking to understand who the Biden administration is, how it is seeking to tackle its foreign policy agenda, and the critical challenges the teams will face.

FP would like to acknowledge and thank Leadership Connect for their partnership in this project.
To access the Biden Power Map, sign up for FP Insider, a data-driven subscription service from Foreign Policy that gives professionals critical insights into the global issues impacting their business.
FP Insiders get full access to this and all Power Maps and Special Reports created by FP Analytics, Foreign Policy's research division.